Incredible Years is a FREE 16-week parenting program dedicated to supporting and strengthening families through play, praise, rewards, limit setting, communication, handling misbehaviors, and learning preventative approaches.
This program offers training's for parents of children between 3 and 5 years of age who have challenging behaviors.  Each year the Partnership provides a spring and fall session taught by certified facilitators.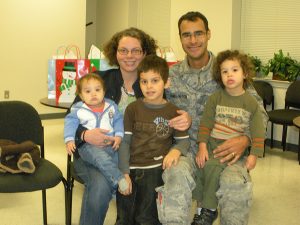 Some incentives are:
Free child care
Free meals for the whole family
Evening classes offered each Monday and Tuesday
Gas cards for participation
Proven Positive Outcomes for Families:
Reduced aggressive and disruptive behavior
Increased positive family communication and problem-solving
Promotes self control
NEW CLASSES START JANUARY 25, 2021 (SPANISH), & JANUARY 26, 2021 (ENGLISH).      
Slots are limited. Must call to register. Be sure to specify which night you would like to attend (Mondays or Tuesdays).
If you are interested and would like to register, contact the Partnership for Children of Wayne County at (919) 735-3371 Lorena (ext. 225 Spanish) and Brittany (ext. 238 English).
INCREDIBLE YEARS JANUARY ENGLISH AND SPANISH 2021 DATES

*Participants completing the Incredible Years Series will receive a $50.00 gift!