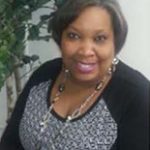 2017 Keynote Presenter
Prior to being hired as the Social & Economic Vitality Program Manager for Wake County Human Services in January of 2017, Verna P. Best served as Director of the Office of Economic Opportunity for 8 years during which time she was responsible for administering the Community Services Block Grant (CSBG) Program (and the Weatherization and Emergency Shelter Grants Programs prior to a reorganization). In this position, she also served as a member of the Executive Management Team for the Division of Social Services. Prior to this, Verna served as Acting Director after the passing of her predecessor. In addition, she worked in the capacity of CSBG Manager after having served the organization in the capacity of Program Analyst since January 2006. Prior to beginning her state service, she gained 11 years of local Community Action experience including CSBG/Self-Sufficiency Program Manager and Supervisor at WAGES Community Action Agency. She received her BA in Broadcast Journalism from St. Augustine's College in 1993, her MSA from Central Michigan University in 2005, the Office of the State Auditor's Certificate in Effective Grants Administration in 2007 and graduated from the Leadership DHHS Program in 2010. In addition, Verna expanded her professional accomplishments to include becoming a certified National Peer-to-Peer Results Oriented Management and Accountability (ROMA) Trainer in February of 2014.
Verna served as Vice President, Treasurer and CSBG Program Chair on the Board for the National Association of State Community Services Programs (NASCSP) as well a member of the CSBG Working Group lead by the Community Action Partnership and created to make recommendations for Organizational Standards in areas such as organizational leadership, human resource management, financial operations, consumer input and involvement, community engagement and board governance. In March of 2017, Verna will be awarded a national recognition for her work in this capacity.
Personally, Verna serves as Special Assistant for Music Development in the Worship Arts Department of Wake Chapel Church, Instructor (as needed) at Wayne Community College member of the Epsilon Phi Omega Chapter of Alpha Kappa Alpha Sorority, Inc. and is most proud of her 21 year-old son Alton who is a senior at Appalachian State University.
2016 Child Care Conference Photos
2015 Child Care Conference Photos
2015 Child Care Conference Photos Cont'd